esrg office development, dreilinden
The project being developmed consists of three buildings in the centre of the property, which surrounds a green leisure area and the Wannsee Lake. The campus, with a total of area of approximately 23.500 square meters, provides flexible arrangements for working space on each of the buildings' seven floors.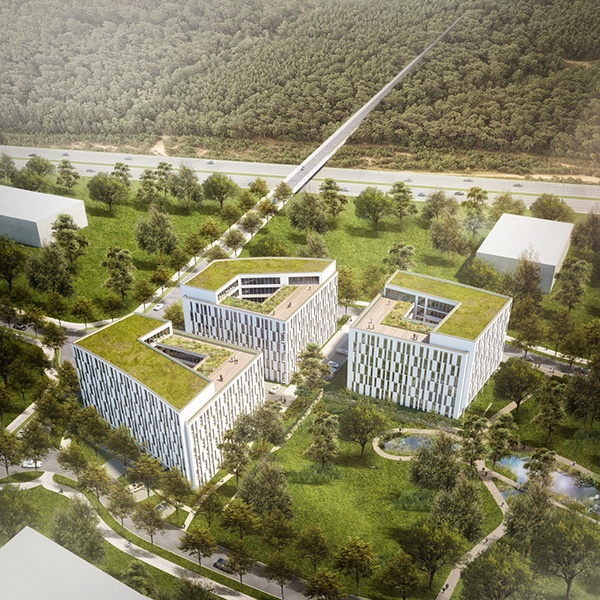 Go to EUROPARC.BVS
The proximity to established and newly founded businesses, which already have their offices in EUROPARC Dreilinden, provides many possibilities for synergies. The same is true for research centers located within reach: the HPI in Potsdam, the research facilities of the Free University of Berlin (FU) and the Technical University of Berlin (TU), as well as the Fraunhofer-Institute. Work-Life-Balance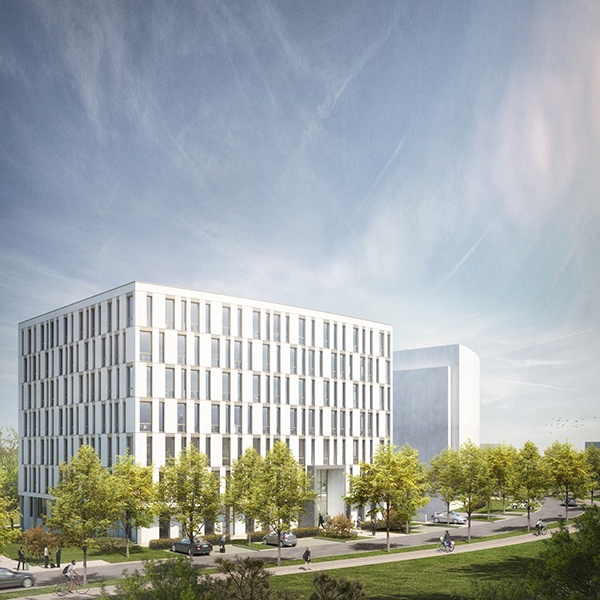 HAUS II is the first to go up at EUROPARC.BVS with approx. 6.900 sq.m. of office space and a cafeteria on the ground floor. This building will be setting the standards for the entire campus.