sfmu opera italiana pro oriente
This Model requires the proposed re-introduction of the Opera Italiana pro Oriente, because of the demand for an institution, in charge for the selection and attendance of the appropriate partner enterprises. This way, the traditional cultural importance of the location will be transitioned into a contemporary operation.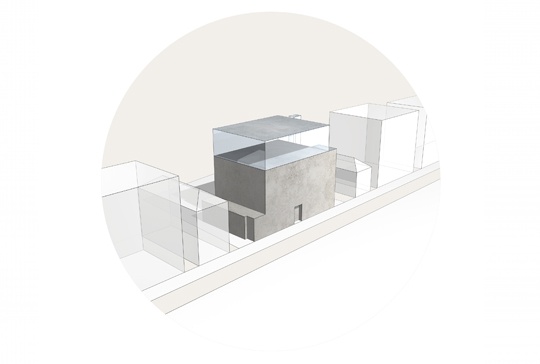 At the ground-breaking ceremony 1924, provided by the papal legate Angelo Giuseppe Rascally, the later Pope John XXIII, the building was initiated to serve the purpose of the operation of the Opera Italian pro Oriente. After its completion, the building was occupied by the "Instituto Leonardo da Vinci", a private mixed college. At the end of the WWII, the building became nationalized and re-dedicated into a music college.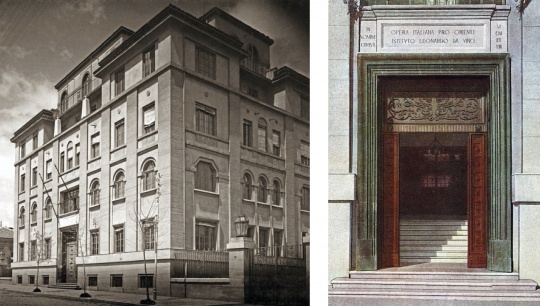 The entire occupation of the building is arranged to serve all of its aspects simultaneously. Therefore the areas are divided into sub-areas to provide optimal services. The following di- visions have been developed.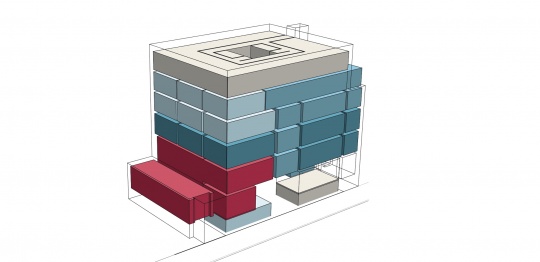 LEARNING & EXPERIENCING
This area provides spaces for education related businesses, such as courses offered to learn software, languages or the acquisition of other specific knowledge - incorporating Bul- garian traditions to invest in private education.
EXCHANGE
These areas are allocated to enable the visitors to spend more time in the facility in addition to the provided services. Such opportunities emerge in lounges, cafés or in the rooftop restaurant. The purpose of these areas is to interconnect the offers in the house.
SUPPLY & SUPPORT
The very specific object of the services in the building de- mands the supply with specific products and services. Bring- ing the close to where they are needed complements the op- eration of the other areas.
PUBLIC PRESENCE
Although, like all other offers in the house, the operation of the concert hall is planned to be independent, it remains the main attraction for people to visit the building and to discover it's opportunities. Finally this is the main tool of suggested cultural foundation and provides, as a side effect, an excep- tionally strong marketing vehicle of the project.