gstk town houses, glienicke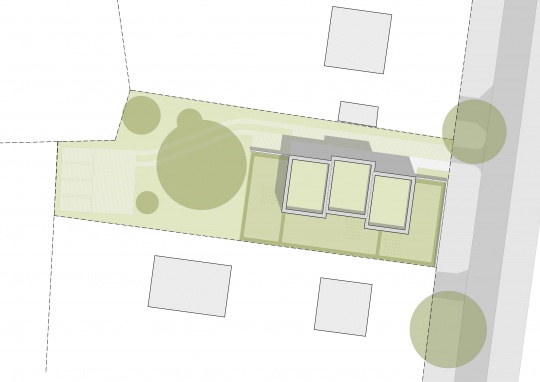 The well-located residential are offers various opportunities of development. The assessment led to the concept of three town houses, each complemented by an own garden, yet sharing another large common garden.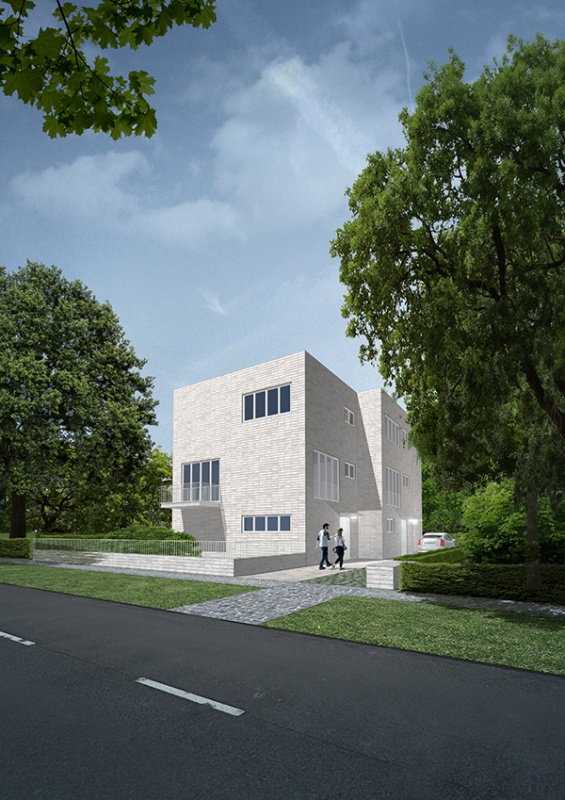 The higher value of the property is expressed rather by selection of high quality materials and equipment, with the aim of a light appearence. The shape itself pursues an as unobtrisive look as the modern architecture tradition in Berlin suggests.